Include Serbia in your Balkan Tour
Historic cities and natural wonders await you in Serbia and you can experience the country as a local as part of your multi-country Balkan Tour. We've been hosting tours here for groups both small and large. Balkan Tales aims to make your experience unique by:
Giving you the benefits of a professional guided tour, while making you feel as if you're on a road trip with your friends.
Having a local guide by your side to make your moments with people you meet all the more special and profound.
Planning every stretch of the way so you get the most of nature, culture and authentic life in the places you visit.
Balkan Tales has curated its most popular locations in Serbia that are worth seeing at all costs, but we're always open to suggestions and additions.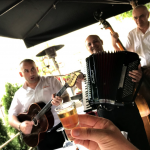 Tell us what you want to do and our private guides will make it happen!
Currency: Serbian dinar
Population: 7.022 million
Religion: 85% Serbian Orthodox, 5% Roman Catholic, 3% Muslim.
Language: Serbian
Cities to stay
In the main Serbian cities you will find plenty of thing to do. Museums, shops, attractions, activities for kids, different accommodation and many more. They will impress you with  with breathtaking architecture and historical monuments. You can spend days wondering around Belgrade or hear out to explore more of the Serbian landmarks.
Visit Belgrade
Belgrade is the greatest city you'd never thought to visit.
Belgrade lies at the spot where the Sava and the Danube rivers converge.
Kalemegdan is a fortress on the right banks of these rivers.
The National Museum has 400,000 exhibits, among which paintings by Rubens, Titian, Cezanne, Renoir, and other famed masters.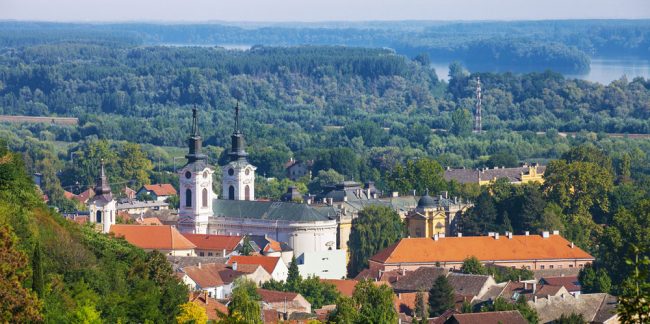 Rarely one day is enough to explore all interesting places in Belgrade. That s why we recommend to spend there at least two. Especially when you are interesting in History and would like to visit some of the Belgrade's museums.
Things to do in Belgrade:
Visit some of the biggest museums in SerbiaThe museum of Aviation; of Yugoslav History, of Science and Technology, Nikola Tesla museum, The house of flowers (Josip Tito's mausoleum ) where you will know more about the ex president of Yugoslavia.
Take a walk in Kalemegran park
The Belgrade city park is a nice place for walk. There you will find many view spots to Denube and Sava rivers as well as the military museum, few beautiful churches and the famous Pobednik monument.
Walk the Belgrade Water front
The Belgrade waterfront is a great place to walk along Sava river. There you will find variety of restaurants and cafes, children's playgrounds and shops.
Go to the beach or ride a bike on Ada Ciganlija
Ada Ciganlija is a great place for activities during the summer. You can relax on the river beach, have a drink in the bars around, do a zip line ride or burn some calories riding a bike around the fresh park.
Explore the Belgrade's nightlife
Belgrade is also known as "the Balkan Ibisa", so if you like clubbing this will be the best place during your Balkan tour where you can do Pub and club crawling. So save your energy for the Serbian capital and spend the night out.
Eat, drink, walk, repeat
Serbia is famous with its delicious food, so do not hesitate to try everything new you see in the menu or even on the streets. Pastry, sweets, meat, fresh salads and of course the famous rakia. During your trip in Belgrade you can find not only traditional restaurants but international food from all over the world.
Go Shopping
Belgrade is one of the biggest cities around the Balkans which means than here you can really find all you need. There are plenty of shopping malls around the city but can also go for a walk in the center and combine the shopping with a wonderful walk on Knez Mihailova Str. and the surroundings
Take a guided city tour of Belgrade
We know that you are experienced enough and can explore the whole city on your own. However we highly recommend to book a guided tour of the Belgrade because for 2-3 hours you will become familiar with the history not only of Belgrade, but entire Serbia and Yugoslavia. It's also not necessary to be a regular Belgrade city tour if you find history boring. In this case you can take the Belgrade street art tour , Communism tour, A kayak tour to the Belgrade's war island, Belgrade after dark tour and many more.
Visit Niš
The fortress fortification in the city center, built by the Turks, is dated from the start of the 18th century.
For sightseeing, visit Tinkers Alley, an 18th century formed street, now bustling with eateries and cafes.

The Skull Tower, or Ćele Kula, is made of Serbian uprisers' skulls; the uprising was against the Ottomans. The Memorial Chapel and monument, near the fortress, honor the victims of the 1999 NATO bombing. The Roman period villa Mediana is near the city. If you are a jazz lover, come in mid August for the International Jazz Festival.
Things to do in Nis
Nis is the third biggest town in Serbia
Visit the Red Cross concentration camp
Walk the Nis fortress
Know more about Alexander the Great, because Nis is his birth place.
Go for a walk in Bubanj Memorial Park
Visit Novi Sad
Danube city Novi Sad is the jewel in Serbia's crown.
Novi Sad is located on the Danube banks and offers river cruises.
Petrovaradin Fortress, dating from 1692, is in the city, on the Danube's right bank, and has a host of underground tunnels.
Stari Grad is the old town near the fortress, where museums and monuments are concentrated.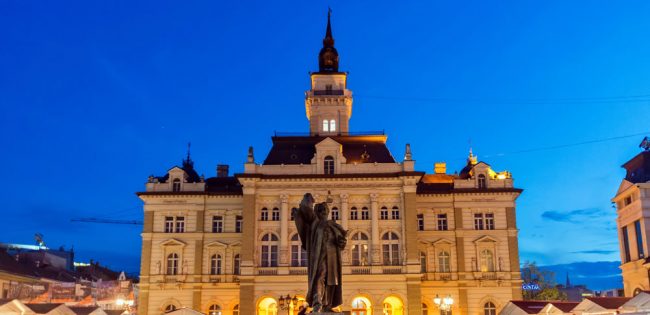 The City of Novi Sad is located on the Danube river coast and has many things to offer. You can spend a day there but also a day tour from Belgrade will be enough to explore most of the city landmarks.
Things to do in Novi Sad
Visit the Petrovadian fortress
Walk the Danube park
Explore the Novi Sad old town
Places to visit
Things to do
What to do in Serbia?
Explore Bealgrade's nightlife
The try BBQ meat and Pleskavica
Go shopping in Belgrade
Visit the Concentration camp in Nis
Visit the Novi Sad old town
Go to the local "beach" Ada Ciganlija in Belgrade
Dark Tourism
To see the testimony to dark periods in Serbia's history, head to Belgrade and Niš.
In Belgrade, several sites will merit visiting, like the Tito mausoleum with the museum.
In Niš, the Skull tower will remind of a much earlier period, in Ottoman times.
In Belgrade, the Memorial and monument marking the NATO bombings, and the concentration camps in Banjica and Sajmište are the sites to visit together with Tito's mausoleum.
In Niš make sure to visit the Skull Tower, built using skulls of Serbians who rose against the Ottomans, and a memorial chapel in honor of victims killed in NATO bombing in May 1999. One more site to visit in Niš is the Crveni Krst concentration camp.
Sightseeing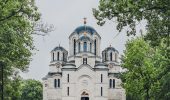 In Serbia, there are lots of spots for sightseeing, starting with the capital, Belgrade.
In Belgrade, learn about the country via the Museum of Yugoslav History, and visit the Tesla Museum.
Novi Sad boasts the Petrovaradin Fortress, and Niš has a fortress, a bohemian quarter, the Skull Tower made of skulls indeed, and many more.
For skiing and hiking, the choice is Zlatibor, with modern hotels and cottages, and mountain beauty in summer and autumn alike. Zlatar is another destination for hiking and village tourism, attractive with artificial lakes: Zlatarsko, Sjenica, and Radoinjsko. Nearby, guests of Zlatar can enjoy the nature reserve, the Uvac river canyon.
Festivals
Festivals in Serbia
There's nothing crazier than a Serbian festival, and if you visit Serbia at the right time, you might be lucky to witness a local festival.
Smederevska Jesen (Autumn in Smederevo)
Leskovacka Rostiljijada (Leskovac Grill Festival)
World Testicle Cooking Championship
UNESCO
Gamzigrad-Romuliana, Palace of Galerius (2007)
Medieval Monuments in Kosovo (2004,2006)
Stari Ras and Sopoćani (1979)
Stećci Medieval Tombstone Graveyards (2016)
Studenica Monastery (1986)
Itineraries that include Serbia
Your Private Serbia Tour is One Step Away!
Balkan Tales has a questionnaire to guide you in creating your itinerary and you can email us any questions and ideas directly.
LET'S START PLANNING YOUR TOUR!
All our tours are private and customized around your interests.
GET A QUOTE