The Serbia and Montenegro Tour
Serbia and Montenegro Tour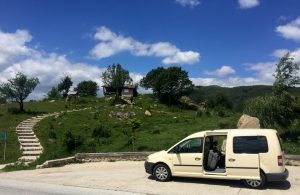 No tour of Serbia and Montenegro would be complete without visiting the Skadar Lake, the city of Belgrade and Kotor – so different, but related, which make these two nations so special.
Both of these Balkan countries have a fantastic mix of architectural styles, formed from the collision of eastern and western culture, and built on a truly inspiring natural scenery.
In this 7-day tour, you'll get to see both the natural and man-made world in abundance. Your friendly, fully licensed and highly experienced local guide will guide you through the obvious and hidden sights which make the Balkans truly unique.
As with all Balkan Tales tours, you're free to customize your itinerary to meet your needs…
Here's what you'll see:
Highlights: the unforgettable city tour of Belgrade, Novi Sad old town and Petrovaradin Fortress, Topola and its famous church, the wooden town of Mokra Gora, walking around the naturally beautiful Zjabljak area, Ostrog Monastery, Cetinje city tour, Budva, stunning Kotor with its palaces and harbour and a boat trip on Skadar Lake, the biggest in the Balkans.
What your tour includes
Local insights – your personal guide or driver-guide (it's your choice) will be on-hand to explain the cultural significance and history – as well as to translate and interpret where needed!
Your personalized Balkan itinerary – would you like to visit a certain sight? What to start and end your tour in different locations? It's your tour – we'll customize it for you.
All costs shown upfront – we'll provide a free, no-obligation quote as well as a  personalized itinerary.
All sizes of groups – small groups are our favorites but we also regularly handle large group bookings.
Modern, roomy, air-conditioned vehicles – relax between stops in the comfort and safety of your private minivan or van.

7-Day Serbia and Montenegro Itinerary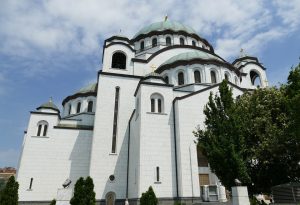 → Arrive in Belgrade
→ City tour of Belgrade and free time
Visit the Belgrade fortress "Kalemegdan" (Enduring fortress built in 535 BCE) with a view to Sava and Danube rivers; The Pobednik Monument (Monument inside the Belgrade fortress); Church of the Holy mother of God / Crkva Ruzica (Serbian Orthodox church located inside the Belgrade fortress); The "Knez Mihaylova" pedestrian street; St. Sava cathedral (The biggest Orthodox cathedral in the Balkans ); The House of Flowers (Josip Broz Tito mausoleum); History museum of Yugoslavia; The Republic square, The National Assembly, The bombed buildings.
During your free time you can take a walk around the Belgrade waterfront or enter some of the museums in Belgrade: Nikola Tesla Museum; The History museum of Serbia; etc.
Overnight in Belgrade
→ Day tour to Kotor Bay
Visit the Kotor Old Town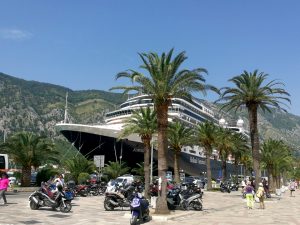 → City tour and free time
Visit the Kotor old city, Kotor harbour, city walls, St Tryphon cathedral, St Nicola church, Piaza of the arms, Church of St Luke, Gurdich gate, Clock tower, Grubonja palace, Karampana well, Drago palace, Pima palace, Beskuca's Palace, Grgurina Palace, Bizanti Palace, Prince's Palace, Sea gate, Old Kotor prison building
→ Transfer back to Budva
Overnight in Budva
Travel around your dream parts of the Balkans – and get picked up and dropped off wherever it makes sense to you.
Give us all of the details of your dream Serbia and Montenegro tour itinerary today. We'll send you a personal itinerary and free, no-obligation quote.
LET'S START PLANNING YOUR TOUR!
Our tours are private and customized around your interests
GET A QUOTE