Balkan Tour Pricing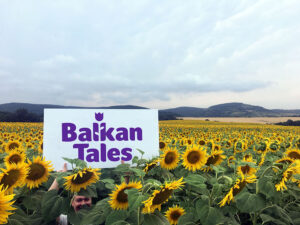 Each tour crafted by Balkan Tales is uniquely tailored to your preferences, interests, and style, ensuring a one-of-a-kind experience!
As a result, tour prices can differ significantly due to various factors such as accommodation, transportation, duration, and entrance fees.
Feel free to arrange your own lodgings, whether through Airbnb or your preferred hotels, to further personalize your journey.
Small Group Tours
We consider a group small when it consists of no more than 8 people, including children and infants, allowing for a more personal experience with your loved ones.
To create your dream guided tour in the Balkans, simply share your vision with us via email.
We'll develop a unique itinerary that you can revise and adjust until you're completely satisfied.
Our price estimate will be based on your preferences for accommodation, entrance fees, vehicle selection, and more.
Send us your requirements now and we will provide a free itinerary and a price estimate.
Inclusions: vehicle, fuel and road expenses, driver/guide and their expenses, entrance fees.
Optional: accommodation, meals.
Not included: Personal expenses and gratuities.
Self-Guided Tour with Local Assistance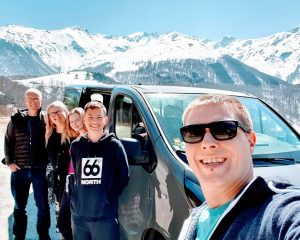 While the Balkan countries are generally safe and relatively easy to explore independently, traversing multiple countries may present challenges. Rental car companies often prohibit international travel, and navigating bureaucratic processes, language barriers, and local customs can be daunting.
We address these concerns by providing you with an English-speaking local driver who is well-versed in the local environment and equipped with a suitable vehicle.
Reach out to us for a complimentary price estimate, which will cover the vehicle, fuel, parking, road fees, and your driver's expenses. Your driver will be on hand to assist you with any issues that may arise during your tour.
Large Group Tours
For groups exceeding 8 people, a different organizational approach is required, often adhering to a more structured schedule.
When crafting a guided tour for larger groups, the price encompasses:
1-2 drivers with all expenses covered
Minibus or full-size bus, fuel, parking, border taxes, and road fees
1-3 multilingual tour guides with diverse skill sets
Prearranged menus at selected restaurants
Prebooked hotels with suitable capacity and availability
Entrance fees for attractions and sights
Guided walking tours at the destinations
Share your requirements with us, and we'll promptly provide a price estimate.
Inclusions: fuel and road expenses, driver's and guide's expenses (meals, accommodation), entrance fees.
Optional: Accommodation, meals.
Exclusions: Personal expenses and gratuities.
Read our Terms and Conditions for cancellations, refunds and other policies we follow.
LET'S START PLANNING YOUR TOUR!
Our tours are private and customized around your interests
GET A QUOTE