9-Day Balkan Tour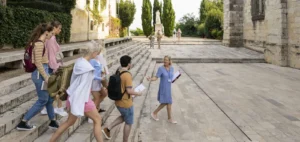 Experience the vibrant tapestry of the Balkans on a 9-day tour that truly captures the essence of this enchanting region. To make the most of your journey, we'll personalize your itinerary to include all the must-see sights and countries you desire.
We'll tailor your 9-day adventure with airport pick-ups, drop-offs, and visits to your preferred destinations, ensuring a memorable experience.
With the support of friendly, knowledgeable drivers or fully licensed local tour guides, you'll be immersed in the local colors, flavors, and culture that make the Balkans truly unforgettable.