Bulgaria and Romania Tour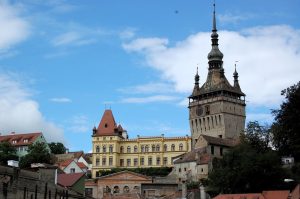 From the home of the original Balkan "blood drinker"  Vlad Dracul to the home of Bulgaria wine Melnik, our Red, Red Wine Tour will show you the very best of what Bulgaria and Romania have to offer.
And that's quite a lot: you have stunning Varna on the Black Sea coast, Plovdiv – the European Capital of Culture – ancient Thracian tombs, the incredible architecture and history of Bucharest and much more besides…
You'll have a fully licensed local guide who provides recommendations and insights.
With us, your Balkan trip itinerary will always be your own.
Tour highlights
Melnik (the so-called Bulgarian Capital of Wine), Rila Monastery, Plovdiv (the European Capital of Culture), the Valley of Roses and Tomb of the Thracian Kings at Kazanlak, Veliko Tarnovo, city tour of beautiful Varna, Bucharest city tour, city tour of Sibiu, Sinaia, Bran Castle (of Dracula fame), Sighisoara Castle and Vlad Dracul House.
What your tour price includes
Recommendations and guidance – your friendly,English-speaking tour guide will be there to give you any support you need. Whether you need some local pointers or historical or cultural knowledge, they're there to show you the way.
As many changes as you want – feel free to let us know about any changes you want to make to your tour itinerary. We can add extra rest days, include action-packed visits to other sights – whatever you need to create your dream trip.
Free, no-obligation quote and itinerary – after you give us the details of what you want, we provide a cost and commitment-free personal itinerary and quote.
Private tours no matter the group size – large group bookings or small, we always run private tours of any Balkan countries.
Safe, comfortable vehicles – watch Bulgaria and Romania pass through the windows of one of our spacious, air-conditioned minivans.
9-Day Bulgaria and Romania Itinerary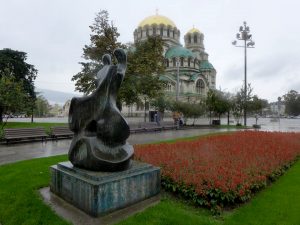 → Depart from Sofia in the morning
→ Transfer to the Rila monastery (2-2.5 hours)
→ Guided tour of the monastery
Visit the rila monastery museum and complex
→ Transfer to Melnik (the smallest city in Bulgaria a.k.a. The Bulgarian Wine Capital)
Sightseeing and wine tasting in local winery (optional)
Overnight in Melnik
→ Transfer to Plovdiv / The European Capital of Culture (4:00 hours)
Plovdiv amphitheatre→ Walking city tour of Plovdiv
Visit The Old town from the 19th century; the Ethnographic museum (outside); Balabanov house; the Ancient theatre of Philippopolis; the Ancient stadium of Philipopolis, The St Constantin and Elena church, The Djumaya mosque and square, The building of the Regional Historical Museum, Saint Ludvik cathedral, Agara (Marketplace), the Main walking street, "The Trap" neighborhood; Nebet tepe)
→ Free time in Plovdiv in the afternoon
Overnight in Plovdiv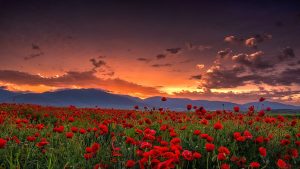 → Depart after breakfast from your hotel in Plovdiv
→ Visit the rose valley and Kazanlak area
Explore the Thracian tomb in Kazanlak or the Buzludzha monument
→ Transfer to Veliko Tarnovo via Shipka pass (1:30- 2:00 hours)
→ Short city tour of Veliko Tarnovo
Visit the Tsarevets fortress and the craft street
Overnight in Veliko Tarnovo
Pass us some information about your preferences. We'll send you a free, no-obligation quote and custom tour itinerary. You can reach us by email or via our form below.
LET'S START PLANNING YOUR TOUR!
Our tours are private and customized around your interests
GET A QUOTE