Meteora, Monasteries and More – Greece and Albania Tour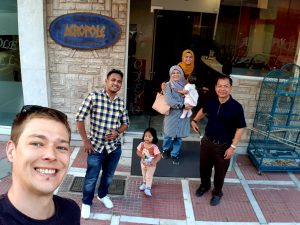 This 4-day tour of Greece and Albania lets you see the ancient and medieval monasteries, fortresses and towns which made this part of the world one of the hubs of both of those ages.
Set amidst the unique scenery and splendor of the natural beauty which makes the Balkans so unique, you'll see both built and green history in your trip around Greece and Albania.
Your friendly, fully licensed guide will give you a deep insight into the local history and culture.
If you have any must-sees for your visit, or you have a special start or end point in mind, just let us know.
We tailor all of our tours to make each one-of-a-kind.
Highlights: Meteora and the jaw-dropping rock monasteries, Sarande city and nature park, Gjirokastrer old town, Berat fortress and old town, Kruje fortress, the incredible Tirana city tour.
What your tour includes
Local guides – your Balkan Tales guide will be able to explain more about everything you see.
Easy customization – tailor your tour itinerary to include sights you've always wanted to see, airport pick-ups and more.
A clear upfront price –  you will clearly see everything included in your tour first and foremost.
Safe, comfortable travel – your trip will happen in one of our air-conditioned, roomy minivans.
Greece and Albania Tour Itinerary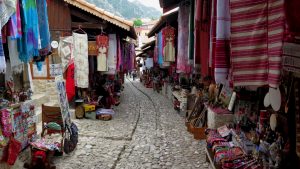 → Transfer to Kruje
City tour of the fortress
→ Transfer to Tirana
→ City tour and free time
Visit the "Skanderberg square" (The main square in Tirana) with the Skanderberg Statue; the "Ethem bey" mosque (the Only historical mosque in Tirana) the "Enver Hoxha" pyramid, the Peace bell, the Building of the historical museum of Tirana, a Preserved bunker (In one of the bunkers there is a museum about the victims of the Albanian Communist regime) Maria Theresa boulevard, the University of Tirana, the Old government square; The Clock tower (19th Century)
Overnight in Tirana
End of the tour
Tell us more about your perfect trip
Get a free, no-obligation quote or any more information you need before you book your trip around Greece and Albania.
You can reach us by email or our handy form.
LET'S START PLANNING YOUR TOUR!
Our tours are private and customized around your interests
GET A QUOTE