28-Day Balkan Tour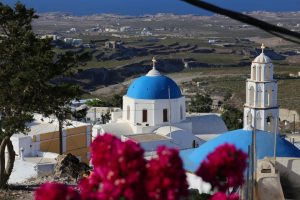 In your personalized 28-day tour of the Balkans you'll see what makes this part of the world truly special…
It's the places, it's the people – a mixing and melting pot of thousands of years of history and culture and cuisine.
After 28 days, you'll be a true Balkan Traveller, armed with insight and information about everything you've seen thanks to your personal, fully licensed tour guides.
But this is your tour and you control the itinerary. We'll help you plan extra stops, rests and breaks, your preferred pick-up and drop-off locations, so that your Balkan trip is personal to you.
What your tour includes
Local insights and guidance from an expert

– would you like to chat with the local people? Read Cyrillic signs? Know everything there is to know about the history of a place? Your friendly guide will be there to help.

A personally tailored tour

– you can start at the end, end at the beginning, include solo exploration days and more. We'll help you customize your tour.

A clear quoted price

– any Balkan tour we do is clearly costed upfront. There are no hidden fees at any time.
Are there certain sights which count as "unmissable" to you? Make sure they're on your tour (by simply telling us they need to be). Here are a few great starting suggestions for your tour itinerary…